History
1928 to 1990
Mineralization was discovered at Prairie Creek in 1928 by Poole Field with limited work conducted on the property until 1966. Cadillac Explorations Ltd ("Cadillac") acquired the property in 1966, and from 1966 to 1969 explored the mineralized zones now known as Zones 3, 7 and 8 through bulldozer trenching and exploratory cross-cuts. In 1970, the property was optioned to another company who carried out underground development of Zone 3, bulk sampling and preliminary metallurgical test work. Some surface drilling was also carried out on Zones 6, 7 and 9 but in late 1970, the option agreement was terminated. Between 1970 and 1980 extensive underground development of Zone 3 occurred at the 930 and 870 metre levels (mL).
In 1980, an independent feasibility study was completed by Kilborn Engineering (BC) Ltd. Financing negotiations were completed with Procan Exploration Company Ltd., a private company owned by Nelson Bunker Hunt and William Hunt of Texas (the Hunt Brothers). In 1980, Cadillac acquired the 1000 tonne per day (tpd) Churchill Copper concentrator which was dismantled and transported on the winter road to Prairie Creek.
By May 1982, the surface facilities were 90%-95% completed, and mine preparation work to produce an initial 500 tons per day had been finalized. A total of CDN$64 million (in historic dollars) had been expended on the Project. At that time the silver price collapsed and Cadillac was forced into bankruptcy, after which time the Prairie Creek Project, together with all other assets of Procan, were tied up in litigation until 1990.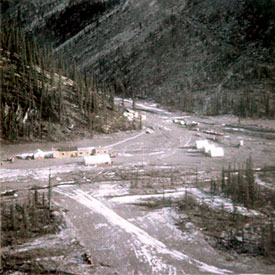 Prairie Creek camp established in 1960's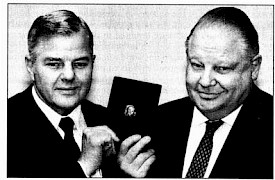 Prairie Creek camp established in 1960's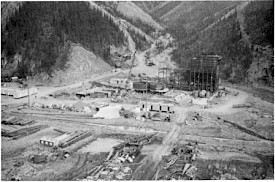 Mine construction in 1981 
1991 to 2009
In 1991, Nanisivik Mines Limited (Nanisivik) acquired the Property from Procan. Pursuant to an option agreement dated 23 August 1991, NorZinc (then known as San Andreas Resources Corporation), acquired a 60% interest in the Property from Nanisivik. Subsequently, pursuant to a 29 March 1993 Asset Purchase Agreement that superseded the 1991 Option Agreement, NorZinc acquired a 100% interest in the Mineral properties and a 60% interest in the plant and equipment, subject to a 2% net smelter royalty in favour of Procan. In January 2004, NorZinc acquired all the remaining interest in the plant and equipment, including the 2% net smelter royalty, thereby securing a 100% interest in the Property.
Since 1991, NorZinc completed more than 78,000 metres of surface diamond drilling and underground exploration programs which greatly expanded the reserves and resources on the property.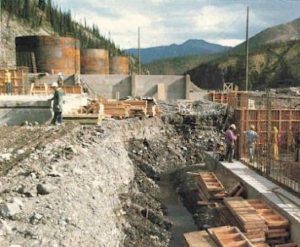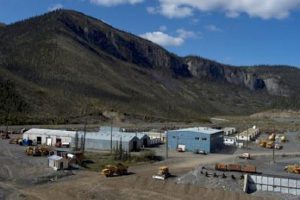 Highlights Timeline
1992 – Stratabound-type mineralization discovered in the Main Zone.
1995 – Drill program confirms MQV strike length of 2.1 km which remains open at depth and along strike.
1996 – Prairie Creek Development Co-operation Agreement concluded with Nahanni Butte Dene Band.
1997 – Underground workings rehabilitated.
2001 – Scoping Study completed.
2004 – Major exploration carried out.
2006 – New underground decline tunnel constructed.
2007 – Major underground exploration program implemented.
2007 – NI 43-101 resource report finalized demonstrating a 14 year mine life.
2008 – Operations permit applications filed.
2011 – Approval for the proposed operation received from the Review Board.
2012 – 2012 Preliminary Feasibility Study completed.
2013 – Type "A" Water Licence received.
2014 – Application for all season road initiated.
2015 – Additional underground exploration program initiated.
2015 – New and increased mineral resource estimate completed.
2016 – MOUs completed with Korea Zinc and Boliden for sale of zinc and lead concentrates.
2016 – Updated 2016 Preliminary Feasibility Study completed.
2017 – 2017 Feasibility Study filed.
2018 – Positive recommendation for All Season Road Environmental Assessment received.
2019 – MVLWB and Parks Canada issue All Season Road Permits for Prairie Creek Mine.