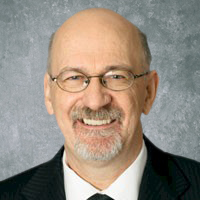 DON MACDONALD
President, CEO & Director
Don MacDonald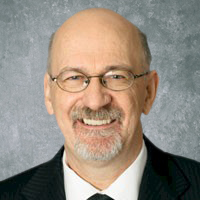 Don MacDonaldPresident, CEO & Director
Mr. MacDonald has over 30 years' experience in mine development, operation and financing. He has been involved in the development and/or operation of over 20 mines in North and South America, and completion of multiple mine financings. He is a Chartered Professional Accountant, CA, with Bachelor's and Master's degrees in Engineering from Oxford University. He was formerly CFO and Acting CEO at KGHM International (formerly Quadra FNX Mining), and prior to that served as CFO of NovaGold, De Beers Canada Mining and Dayton Mining. He is a director of the Mining Association of Canada, and the NWT and Nunavut Chamber of Mines.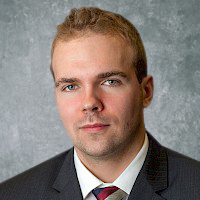 PETER PORTKA
Chief Financial Officer
Peter Portka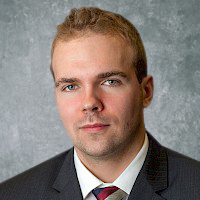 Peter PortkaChief Financial Officer
Mr. Portka is a mining financial professional with extensive metals and mining experience in corporate finance, corporate development, public accounting and M&A advisory. During his career, he has been extensively involved with, and led, detailed financial due diligence on a multitude of mining investment opportunities, public financings, financial reporting and managing the day-to-day corporate operations of the company. He was most recently the VP Finance of Quintana Resources Capital, a US-based mining investment company and prior to that, was the Corporate Controller and Manager, Corporate Development at Sandstorm Gold Royalties. Mr. Portka holds Chartered Professional Accountant and Chartered Financial Analyst designations and has a Bachelor of Commerce degree from the University of British Columbia.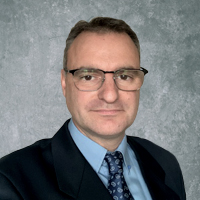 SCOTT FULTON
VP Project Development
Scott Fulton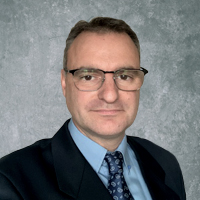 Scott FultonVP Project Development
Mr. Fulton is a P.Eng. and has an honours degree in Mechanical Engineering. Scott has 25 years of multi-industry experience and has spent the last 12 years in mine construction and development as a Project Manager for Wood (formerly Amec Foster Wheeler) where he executed a number of new build mines in Canada and the US, specifically focusing on northern climate and brownfield expansions including working on New Afton, Kitsault, Mount Emmons, Brucejack, Rainy River, and Carlsbad East. His most recent position at Wood Vancouver, was as Chief Engineer and Manager of Common Operations for the Engineering and Project Delivery teams.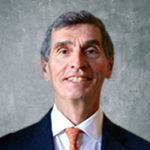 John Warwick
Chairman of the Board
John Warwick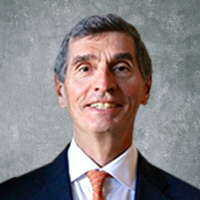 John WarwickChairman of the Board
Mr. Warwick is a corporate director. Prior to 2015, he was the Managing Director, Investment Banking, founding partner and Head of Corporate Finance of Paradigm Capital Corporation where he advised and assisted companies on financing and capital structure matters.
Prior to 1999 John was Executive VP and Vice Chairman of Gordon Capital Corporation and previously a mining analyst at Burns Fry, where he was a top-ranked base metals analyst, and Gardner Watson. He is currently a Director of Sherritt International.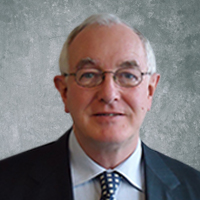 IAN WARD
Director
Ian Ward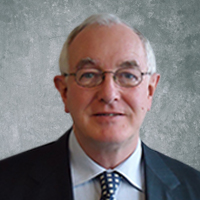 Ian WardDirector
Mr. Ward is a Professional Engineer (Ontario) and metallurgist with extensive experience in the processing of gold and base metal ores, industrial minerals, and with grinding systems and effluent treatment. From 2010 to 2015 he was Senior Advisor and VP of Metallurgy and Processing for Kinross Gold Corporation, and prior thereto Senior VP, Project Development for Mustang Minerals Corp. and previously President and Principal Metallurgist with Micon International Limited.
Ian has practical plant operating experience, extensive engineering experience, and has been intimately involved in a variety of feasibility studies, audits, operations support and project evaluations. During 12 years with Micon he was involved with many new mine developments, both in assignments as Independent Engineer on behalf of lending agencies, in project evaluations, and as manager of feasibility studies conducted by Micon. He is a Qualified Person and co-author for a number of NI 43-101 compliant Technical Reports. He continues an active metallurgical consulting practice.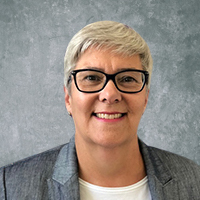 ANITA PERRY
Director
Anita Perry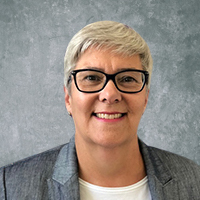 ANITA PERRYDirector
Ms. Perry is a senior executive skilled in reputation and issues management, government affairs and stakeholder relations in Calgary.
She recently retired from BP Canada after 14 years where she led all external relations and interface strategies for BP in Canada as Vice President of Communications and External Affairs. Before joining BP Canada, Anita worked with major Canadian corporations leading external communication, public affairs, and investor relations communications. Early in her career, Anita worked directly with politicians at the municipal, provincial, and federal levels as an Advisor.
Anita was appointed to the Board of Directors of NorZinc in November of 2018. She currently chairs the Board's Health, Safety, Social, and Environment Committee. She obtained her Bachelor of Arts at the University of Regina majoring in Political Science.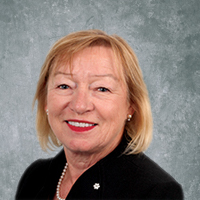 SHELLEY BROWN
Director
Shelley Brown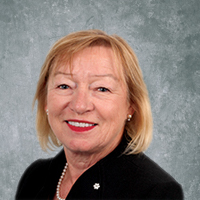 SHELLEY BROWNDirector
Ms. Brown has a distinguished 40-year career in accounting and more than 25 years of board experience serving on not-for-profit, association, and for-profit corporate boards, including Deloitte Canada and the Accounting Standards Board Oversight Council. She brings expertise in strategic planning, good governance, finance, and risk management. As chair of the Canadian Institute of Chartered Accountants, she played a key role in the creation of the Chartered Professional Accountants of Canada. She is a recognized leader in diversity and inclusion, having been listed on Canada's Top 100 Most Powerful Women for four years. In 2018, Ms. Brown was recognized as a Member of the Order of Canada.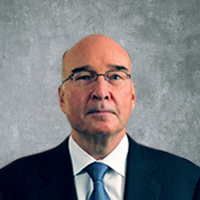 GARY SUGAR
Director
Gary Sugar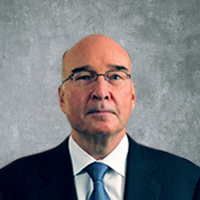 Gary SugarDirector
Mr. Sugar has an extensive career in the investment banking industry, serving more than 30 years with RBC Capital Markets including 24 years as a Managing Director. Gary has led numerous equity and debt offerings, advised on merger and acquisition transactions for a wide ranging group of mining companies and provided oversight of corporate banking relationships. Prior to his investment banking career, Gary held various roles in the mining industry from geologist to corporate development. Gary recently served as a director of Osisko Mining Corporation, Stillwater Mining Company and Romarco Minerals Inc., and serves as a director of Seabridge Gold Inc. Gary holds a BSc in Geology and an MBA, both from the University of Toronto.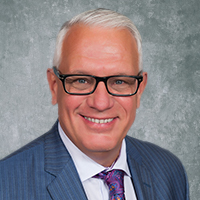 STEPHEN FLEWELLING
Director
Stephen Flewelling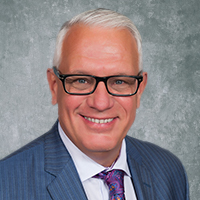 Stephen FlewellingDirector
Mr. Flewelling has more than 30 years experience in exploration, feasibility planning, project development, construction and operations. He is currently Chief Development Officer at Noront Resources and previously was Senior VP, Projects and Exploration at Glencore/Xstrata Nickel with responsibilities for worldwide exploration, project development and the company's business performance improvement and technical services programs. Steve also held other senior positions at Glencore/Xstrata and its predecessor companies including President of Falcondo and Senior VP of Projects and Engineering at Falconbridge. Stephen is a graduate of the Engineering program at Queen's University.